A History of Western Philosophy
A History of Western Philosophy is a 1945 book by philosopher Bertrand Russell. A survey of Western philosophy from the pre-Socratic philosophers to the early 20th century, it was criticised for its over-generalization and its omissions, particularly from the post-Cartesian period, but nevertheless became a popular and commercial success, and has remained in print from its first publication. When Russell was awarded the Nobel Prize for Literature in 1950, the book was cited as one of those that won him the award. The book provided Russell with financial security for the last part of his life. (from wikipedia.org)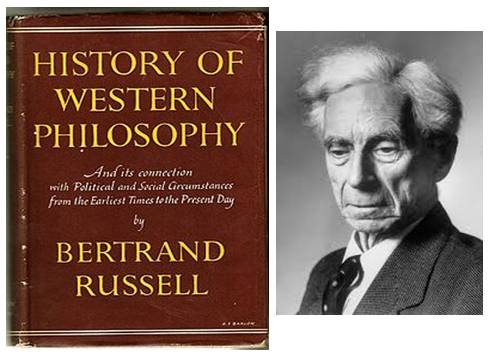 Related Links
Bertrand Russell - wikipedia
Bertrand Arthur William Russell, 3rd Earl Russell, OM, FRS (1872-1970) was a British philosopher, logician, mathematician, historian, writer, social critic, political activist and Nobel laureate.
Western Philosophy
This is a three-part documentary series narrated by Trevor Nichols, tracing the evolution of Western philosophy from the ancient Greece through to the present.
The Great Philosophers
This is a series of intellectual conversations in which Bryan Magee discusses the major historical figures of Western philosophy with fifteen contemporary philosophers.
e-Books
History of Western Philosophy
By Bertrand Russell. Topics: Generalities. Publisher: George Allen And Unwin Ltd London. Book Contributor: BRAOU. Collection: universallibrary.
The History of Western Philosophy
By Bertrand Russell. A History of Western Philosophy and Its Connection with Political and Social Circumstances from the Earliest Times to the Present Day. New York: Simon and Schuster.