The French Revolution: A History
The French Revolution: A History was written by the Scottish essayist, philosopher, and historian Thomas Carlyle. The three-volume work, first published in 1837 (with a revised edition in print by 1857), charts the course of the French Revolution from 1789 to the height of the Reign of Terror (1793?94) and culminates in 1795. A massive undertaking which draws together a wide variety of sources, Carlyle's history - despite the unusual style in which it is written - is considered to be an authoritative account of the early course of the Revolution. (from wikipedia.org)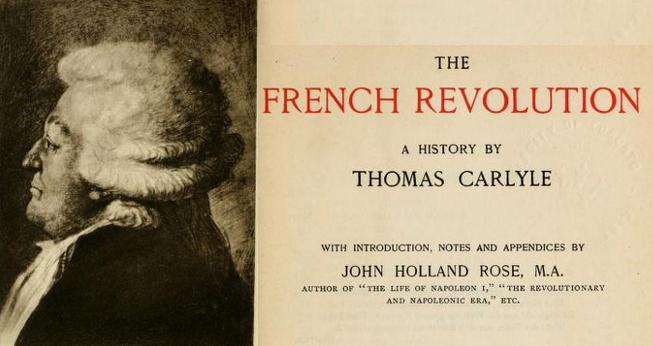 Related Links
The French Revolution: A History - wikipedia
The French Revolution: A History was written by the Scottish essayist, philosopher, and historian Thomas Carlyle. The three-volume work, first published in 1837 (with a revised edition in print by 1857), charts the course of the French Revolution from 1789 to the height of the Reign of Terror (1793?94) and culminates in 1795.
A Tale of Two Cities
A Tale of Two Cities (1859) is a novel by Charles Dickens, set in London and Paris before and during the French Revolution. With well over 200 million copies sold, it ranks among the most famous works in the history of fictional literature.
The French Revolution
This brings a collection of books and films related to the French Revolution (1789-1799) which was a period of radical social and political upheaval in French and European history.