Private Life of a Masterpiece
Private Life of a Masterpiece is a BBC arts documentary series that tells the stories behind great works of art reaching from the Renaissance to modern art. David by Michelangelo, The Scream by Edvard Munch, The Third of May 1808 by Francisco Goya, The Night Watch by Rembrandt van Rijn, Sunflowers by Vincent van Gogh, Les Demoiselles d'Avignon by Pablo Picasso, The Annunciation by Jan van Eyck, ... The Art of Painting by Johannes Vermeer. For behind the beautiful canvases and sculptures are tales of political revolution, wartime escapes, massive ego clashes, social scandal, financial wrangling and shocking violence. The series reveals the full and fascinating stories behind famous works of art, not just how they came to be created, but also how they influenced others and came to have a life of their own in the modern world.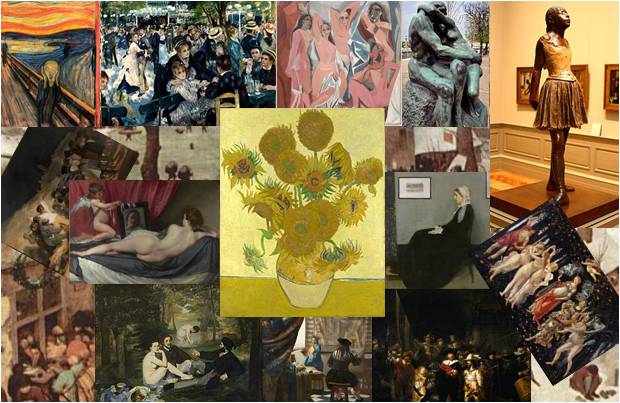 Related Links
Great Artists with Tim Marlow
This is an art documentary series presented by Tim Marlow, looking at the lives and works of some of the greatest artists in history.
Every Picture Tells a Story
This is a documentary series presented by art critic Waldemar Januszczak, looking at the secrets behind eight masterpieces including Mr and Mrs Andrews by Thomas Gainsborough, The Birth of Venus by Botticelli, and Mona Lisa by Leonardo da Vinci.
Fine Art Collection
This is a BBC art documentary series hosted by Dilly Barlow and Leslie Megahey, exploring the life, work and legacy of some of the great masters of art from various periods.
Behind the Artist
This is a ten-part ZED documentary series which takes a deeper look at the art world through interviews with artists, art historians and curators as they look at unique artists and venues.
Simon Schama's Power of Art
This is a BBC documentary series presented by Simon Schama, featuring eight artists - Caravaggio, Bernini, Rembrandt, David, Turner, Van Gogh, Picasso, and Rothko - and their works.
Art of the Western World
This is a documentary series presented by Michael Wood, exploring magnificent masterpieces of the Western world in their cultural and historical settings.